Ryan Macpherson | Original Article: Autodesk Foundation Blog
Thirty billion tons of concrete are produced globally each year, about three times as much per person as in the 1980s, making it the second most utilized material on the planet after water. With such ubiquity, the climate impact of concrete is enormous.
Concrete accounts for roughly 8% of all global greenhouse gas emissions. The lion's share of this climate impact stems from the production of cement, concrete's key binding agent.
If the cement industry were ranked alongside individual countries, it would be the third-largest GHG emitter in the world, behind only the United States and China.
It is well accepted that if we're to meet our global ambitions of minimizing the negative impacts of climate change, the concrete industry and its end users must change—and fast. We need to rethink how we design, make, and operate our infrastructure—and the foundational materials that build it.
The concrete dilemma: reducing the CO2 impact of cement
Portland cement, the most common binding agent in concrete, is made by heating carbon-rich limestone to extremely high temperatures. As crushed limestone and other materials work through the kiln, the limestone off-gasses and converts to a substance called clinker. Clinker is then ground into powder, forming the key binding element, cement, that allows concrete to harden when cured with water.
Emissions from cement production originate from two sources: burning fossil fuels to heat the kilns and off-gassing from the chemical reaction itself (i.e., the carbon emitted from the limestone combines with ambient oxygen to form CO2).
The thermal and chemical processes of today's cement production make decarbonizing the industry uniquely challenging. In other words, you can't reduce the carbon footprint of concrete without reducing the CO2 impact of cement.
Why CarbonBuilt ultra-low carbon concrete?
The Autodesk Foundation is pleased to welcome CarbonBuilt, a Los Angeles-based producer of process technology that enables the production of ultra-low carbon concrete, to its Energy & Materials portfolio.
Concrete produced with CarbonBuilt's technology reduces embodied carbon of concrete by 70% to 100%.
CarbonBuilt's approach replaces traditional Portland cement with a mix of lower-cost, lower-carbon materials. The new cement alternative reacts with captured CO2 during the curing phase, strengthening the concrete and permanently storing the CO2. Because CarbonBuilt's technology "bolts on" to existing concrete manufacturing plants and meets ASTM C90 and other applicable industry standards without increasing costs, it can be rapidly adopted by the nearly 800 concrete plants operating in the US.
Rather than displacing concrete producers, the company partners with them to retrofit existing facilities to cure using CO2. The technology retrofit is then coupled with an innovative profit-share model that allows producers to benefit from the voluntary carbon markets through monetizing carbon credits. In this way, CarbonBuilt provides compelling economics for its producer partners.
CarbonBuilt CEO Rahul Shendure believes his company's flexible, customizable technology for decarbonized concrete is critical to solving climate change.
"Our theory of change: To make significant and immediate reductions to the carbon footprint of concrete, it has to be more profitable for producers to make ultra-low carbon concrete than it is to make traditional concrete. Rapid adoption will follow the money. Our solution delivers on this vision."

— Rahul Shendure, CEO, CarbonBuilt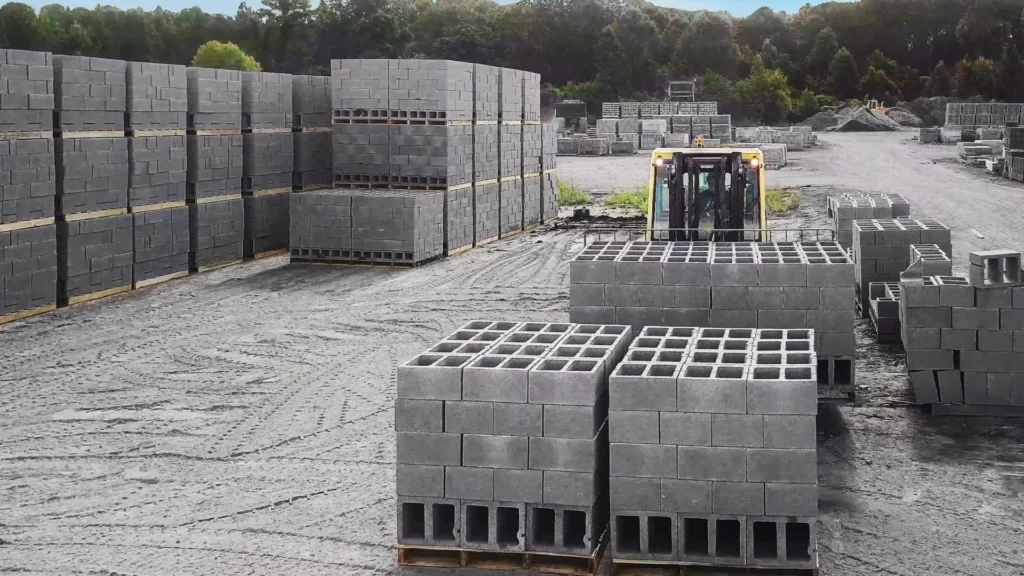 Our collaboration to commercialize low carbon concrete
CarbonBuilt will leverage Autodesk resources, industry expertise and talent, and industry networks to further commercialize its low carbon concrete solution.
The Autodesk Foundation supported the development of CarbonBuilt's retrofit solution for its first commercial plant, Blair Block, which was commercialized in early 2023. CarbonBuilt is now leveraging Autodesk tools and expertise to create scalable retrofit production facility designs, layouts, and management workflows for the coming wave of concrete producers.
"Given their foundational role in the built environment, architects, engineers, and designers—Autodesk users, in other words—are well positioned to advance the adoption of high-impact technologies like ours to transform the built environment and address climate change."

— Rahul Shendure
CarbonBuilt, along with other low carbon, high-performance, and low-cost concrete innovations, will play a critical role in enabling sustainable growth in the built environment for decades to come.
Learn more about how CarbonBuilt is decarbonizing the concrete industry through its on-premises technology that enables the production of ultra-low carbon concrete without a green premium.