Time for Transformative Change
Rahul Shendure, CarbonBuilt CEO | Original Article: Carbon Leadership Forum
Remember how long it took to tap out a message on a Blackberry using that little stylus? (If you're too young to remember, just pretend you do.) Back then, we accepted the slow pace of mobile communications as a part of life because, after all, it was a brand new capability that exceeded our previous expectations.
That's how incrementalism works. Our minds anchor on low expectations, and we're bound to set our goals accordingly. And unfortunately, that's where the built environment ecosystem currently sits when it comes to reducing the embodied carbon of concrete.
The global cement industry generates around 7% of global greenhouse gas emissions, according to 2017 studies. Despite this obvious opportunity for improvement, we have somehow come to accept that only tiny improvements are possible in the near term.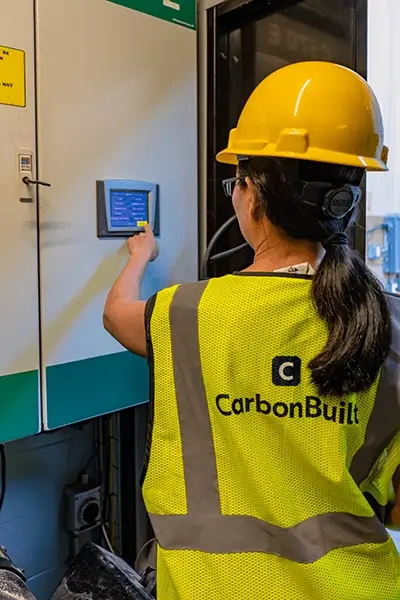 This acceptance of low expectations threatens our collective ambition to address climate change on a timescale that matters. Further, incrementalism invites decades-long inertia at a time when rapid step changes are required.
Practically speaking, cement and concrete plants can't invest in change every year. Once an incremental solution is integrated, a plant is less likely to adopt more impactful solutions in the future.
At CarbonBuilt, we believe that it's time to stop accepting incremental improvements and demand more from ourselves, our suppliers, and our industry leaders.
Deploying now, we partner with concrete producers to retrofit existing plants in about six months with only a modest capital investment.
We reduce their cost of raw materials by 10-30%, replacing cement with low-cost and widely-available commodity materials, most of which are the byproducts of other industrial processes that would otherwise be destined for a landfill.
Local sourcing reduces the cost and emissions related to transport. Instead of natural gas-derived steam, we use waste biomass or DAC-derived CO2 to cure the concrete products. During curing, the CO2 is converted into a mineral, storing it permanently.
We sell the carbon credits generated through the utilization of carbon dioxide and reduction in use of portland cement to bring producers a new revenue stream. In addition, we help grow their business by matching them with buyers who are looking for ultra-low carbon concrete. (That's you, dear reader.)

Each 30-pound CMU stores about 1/2 pound (.27 kg) of CO2, while avoiding another 2.5 to 3 pounds (1.1 – 1.3 kg) of emissions from cement reduction. A single CMU production line running a single shift will profitably remove 500-1000 tonnes of carbon annually. At scale, by 2040, we anticipate gigatonne-level carbon impact.
Now is the time for rapid commercialization.
Not only are there various tax incentives for concrete producers who adopt carbon-reducing technologies, but they can also qualify (or help their customers qualify) for various low-carbon concrete tax and contracting incentives and/or meet new regulations.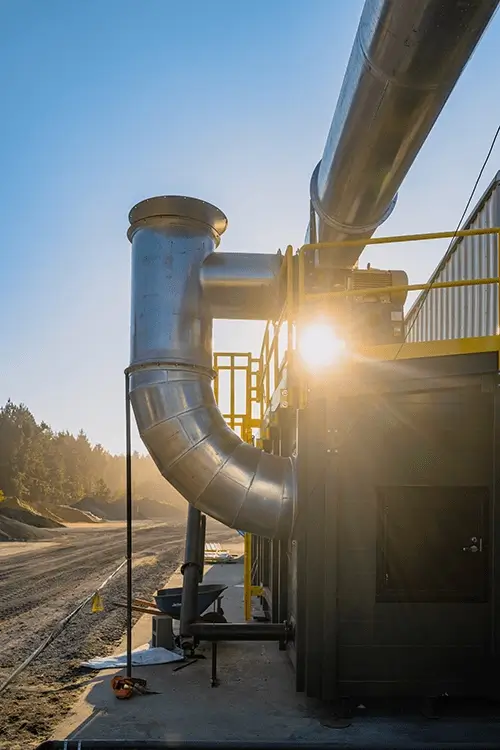 We're completing our first retrofit at Blair Block in Childersburg, Alabama, at the time of this writing. We'll then work to convert the roughly 800 block plants in North America.
Whether it's product level impact or market adoption, incrementalism is not the game we're here to play.
We've developed and proven our technology through extensive research at UCLA's Institute for Carbon Management, successful execution of two Department of Energy-funded pilots, winning the NRG COSIA Carbon XPRIZE, and the commercial scale-up and testing we are doing right now in Alabama.
We've also been successful in selling carbon removal credits to selective buyers like Shopify and Stripe, a key validation of our business model.
Let's zoom out.
Concrete's strength, cost profile, and resilience in extreme weather (recall the decimated stick homes from Hurricane Ian) are leading to an increase in its use. This increase will amplify its impact — whether positive or negative.
Major players in the cement industry are aiming to get to net zero emissions by 2050. Closer examination of these roadmaps makes clear: (1) How little improvement is anticipated by 2030, and (2) How most of the long-term improvement is anticipated to come from carbon capture and storage or decarbonization of the electric grid.
Relying on the cement industry to execute on these roadmaps is a risky bet.
Thankfully, the building and concrete industries have other options. Significantly reducing the use of cement while utilizing carbon dioxide for curing can deliver profitable concrete decarbonization without leaving the industry's carbon footprint reduction in the hands of the cement industry.
CarbonBuilt asks all of us to think bigger.
Together, we can build a groundswell. We can turn the global concrete industry into a global concrete sink. We can store carbon for good.
You can help accelerate the transition.
Let concrete block producers in your area know you want to specify ultra-low carbon concrete CMUs for your future projects. Sign up below and we'll send you a letter of support along with a list of concrete plants in your area so you can help urge them to bring CarbonBuilt into their plants.
Note: This is not a pre-commitment to buy or an offtake agreement — it's simply a non-binding support letter to let block producers know you're interested.