The first-of-its-kind initiative by CarbonBuilt, Aircapture, and Block-Lite aims to reduce carbon dioxide emissions from concrete production by 70 percent.
Maria Gallucci | Original Article: Canary Media
For the last two centuries, nearly all the concrete used in buildings, bridges, dams, and roads has been held together with a key ingredient: portland cement. The limestone and clay fusion is ubiquitous, inexpensive — and extremely carbon-intensive to produce.
Recently, startups and established construction firms alike have begun devising ways of making the world's most widely used building material into ultra-low carbon concrete.
Pilot-stage and commercial-scale facilities are attempting to prove technologies that could help reduce emissions from one of the economy's hardest-to-decarbonize industries.
Now, a new high-tech low carbon concrete initiative is getting underway on a dusty industrial lot in Flagstaff, Arizona.
Earlier this month, Block-Lite, a family-owned masonry business, announced plans to produce concrete by combining CarbonBuilt's alternative-cement process with Aircapture's technology that removes carbon dioxide from the sky.
The three partners received a $150,000 grant from the 4 Corners Carbon Coalition, a network of local governments in Colorado, Utah, Arizona, and New Mexico, to design the first-of-its-kind ultra-low carbon concrete manufacturing facility.
The companies plan to retrofit one of Block-Lite's facilities and begin production in 2024. Initially, the plant will churn out 30,000 metric tons per year of ultra-low carbon concrete, while also removing some 500 tons of atmospheric CO2 annually.
The novel processes are expected to reduce overall emissions from concrete-making by over 70 percent, according to the developers.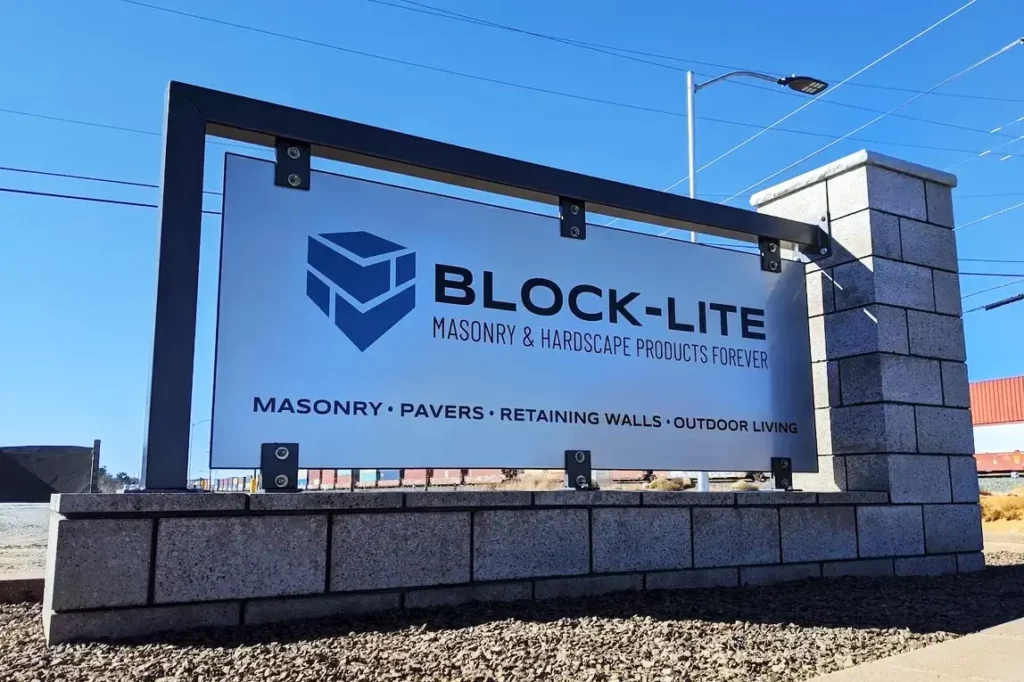 Experts say that initiatives like the one in northern Arizona offer a promising solution for immediately slashing at least some of the industry's enormous emissions footprint.
Today, the world makes more than 4 billion metric tons of cement per year and, as a result, cement production accounts for between 7 and 8 percent of global CO2 emissions. That's more than the annual emissions from air travel and maritime shipping combined.
However, neither direct air capture nor CO2-cured concrete will be able to fully address the technical and financial challenges involved with transforming the globe-spanning, energy-intensive industry. Even if both technologies become mainstream, concrete producers will still need to develop other methods and materials to make the literal building blocks of our modern economy.
"A lot more needs to happen [to achieve] the complete decarbonization of cement and concrete," said Anu Khan, deputy director of science and innovation for Carbon180, a nonprofit focused on carbon dioxide removal.
Still, she added, ​"If there's anything we can do today to decarbonize the industry, we need to take those steps."
Cutting the Carbon Out to Produce Ultra-Low Carbon Concrete
To clean up the construction industry, companies are working to tackle the two main sources of cement's planet-warming emissions.
About 40 percent come primarily from burning coal, gas, and oil to heat kilns to scorching temperatures — up to 1,450 degrees Celsius, hotter than molten lava. A smaller fraction stems from using electricity to power machinery and transporting products by truck. Companies are experimenting with using hydrogen, electric plasma heating, and biomass in order to replace fossil fuels.
The remaining 60 percent of cement's emissions come from the chemical process of calcination. When limestone is heated, it breaks down into its constituent parts of calcium oxide and CO2.
One way to deal with those emissions without altering today's cement-making methods is to capture carbon from the cement plant's flue gases.
Major manufacturers, including Mitsubishi Heavy Industries, are developing test units that can be installed directly on existing equipment. But some startups — such as CarbonBuilt, Brimstone Energy, and Sublime Systems — are trying to avoid creating such emissions in the first place by ditching limestone or drastically reducing the use of portland cement.
"If we want to decarbonize concrete in the near term, we have to use much less cement. ​Other ways we can tackle that problem are going to take too long and be too capital-intensive."

— Rahul Shendure, CEO of CarbonBuilt
CarbonBuilt's own approach involves creating a new kind of cement using calcium-rich industrial waste materials, which are then combined with water and aggregates.
The mixture is pressed into molds and placed inside a temperature-controlled chamber. CarbonBuilt then flows CO2 into the chamber, driving a chemical reaction that forms solid concrete — and permanently traps carbon in the blocks.
Gaurav Sant, CarbonBuilt's founder, has previously likened the process to baking cookie dough in a convection oven.
After forming in UCLA's engineering school in 2014 and then spinning out in 2019, CarbonBuilt has demonstrated its ultra-low carbon concrete technology at coal- and gas-fired power plants in northern Wyoming and central Alabama, using the plants' CO2-rich flue gases to cure concrete.
In 2021, CarbonBuilt won $7.5 million from the NRG Cosia Carbon Xprize for its technology.
For the new project in Arizona, CarbonBuilt will source its CO2 directly from the sky.
Aircapture, based in Berkeley, California, plans to build an array of direct air capture machines on Block-Lite's property, with each unit standing about 15 feet tall and stretching 6 feet wide.
CarbonBuilt will then use that CO2 as an input for making concrete.